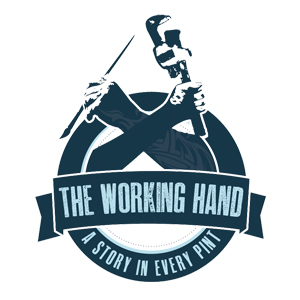 The Working Hand is based at The Three Horseshoes in Leamside, County Durham. Brewing commenced in May 2012 on a 2.5 barrel plant purchased from Oban Ales.
Brewing beer has always been a dream for us. After many years sourcing and serving the finest quality real ales across our pub estate and winning many awards in doing so, it seemed like the natural progression. The dream of brewing started back in 1998 whilst studying Applied Microbiology at the University of Sunderland under Dr Keith Thomas one of the founder members of the industry renowned Brewlab.

Finding the right fit for the brewery into our existing business was crucial. The acquisition of the Three Horseshoes which is locally renowned for producing the finest quality food from locally sourced ingredients proved pivotal. In providing the highest quality cuisine and a drinks portfolio to suit it seemed right that a brewery would provide the final piece of the jigsaw. We invested heavily in building a purpose built unit to house the brewery which was completed with the acquisition of the brewing plant in March 2012.